OK, so this is at the top of the list of "first world prob­lems", and for that, I apologise.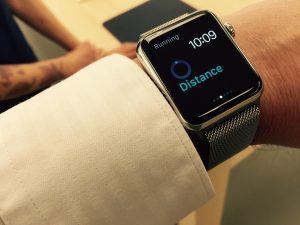 But my Apple Watch is the most frus­trat­ing, annoy­ing and almost use­less device I have ever spent mon­ey on.
My over­all com­ment would have to be: The Apple Watch does not do any­thing well.
Even as a time­piece, either I find myself not able to tell the time because it does not light up when I move my wrist, or it's stuck on some app or screen where I can­not see the time.
The Apps
And don't get me start­ed on apps. I have not found a sin­gle App that is even slight­ly use­ful (except maybe Poke­mon Go, but that seems to be extreme­ly bug­gy right now).
I am stunned that there are quite a few News apps such as New York Times, BBC and CNN, but not of them will show you more than once sen­tence. This is clear­ly by design, as there can­not be a tech­ni­cal lim­i­ta­tion to dis­play­ing a few para­graphs of text. Why is this so? I would love to be able to scroll through a news arti­cle on my Apple Watch. I would even tol­er­ate an ad at the bot­tom of the article.
The Timer
The most use­ful thing I have found on the Apple Watch is ask­ing Siri to set a timer. This is great for cook­ing steaks on the BBQ, remind­ing myself to get clothes out of the dry­er etc. But sure­ly there is some­thing more?
Activity Tracking
The sec­ond most use­ful is the activ­i­ty track­ing. But for me per­son­al­ly I am uncon­vinced of it's use­ful­ness, since I almost always have my phone with me.
The heart rate mon­i­tor is ok, if not a lit­tle incon­sis­tent. But in WatchOS 3 they have moved the app into one of those hard to click areas, and I find myself not want­i­ng to use it. I guess it's good that it's record­ing all the data into the Health App?
The Watch Faces
This is one area that I am stunned that there is no third-par­ty mar­ket. We can buy all kinds of emo­ji's and stick­ers, but not watch faces? I would pur­chase an Omega, Rolex or Storm Troop­er watch face if one became avail­able. This would be an attrac­tive addi­tion to the Apple Watch.
Instead, you are lim­it­ed to a range of faces that look amaz­ing dur­ing a WWDC demo, but are actu­al­ly quite imprac­ti­cal in real life.
The only watch face I actu­al­ly like is Pho­to Album. And, I have to say, the live pho­tos ani­ma­tions are a nice touch.
Notifications
One of the seem­ing­ly most use­ful fea­tures is noti­fi­ca­tions. But yet again, real­i­ty is a dif­fer­ent thing…
The time when I need noti­fi­ca­tions the most is when I have my hands full. How­ev­er, if I miss the noti­fi­ca­tion by just a moment in time, they are rel­e­gat­ed to a red dot. My hands are still full, and all I have is a dot. Could I not shake my wrist to replay the noti­fi­ca­tion? This would be so handy when hold­ing a baby, sit­ting in a meet­ing, or even dri­ving a car.
Inter­est­ing­ly enough, I have noticed that peo­ple give you the "am I hold­ing you up?" look if you glance at your watch to read a noti­fi­ca­tion. There is still often a social mis­con­cep­tion that you are check­ing the time when you look at your smart watch. Though this is not specif­i­cal­ly an Apple Watch issue…
WatchOS 3
Many have raved about WatchOS 3 being so much bet­ter. Real­ly? I find it just as slow. Sure the spin­ning icon is dif­fer­ent, but unless the app is cached, it is just as sloooow. I feel as though this is more smoke and mir­rors than an actu­al improve­ment in performance.
Many have also raved about the bet­ter UI expe­ri­ence. I find myself unable to find any­thing quick­ly or fig­ure out what the but­tons actu­al­ly do now. I thought the glances were one of the bet­ter aspects of the Apple Watch, and so did my kids.
It sad­dens me to think that it may be because my watch is a Series 1 that it per­forms so bad­ly, and that an upgrade will fix my issues. Built in obso­les­cence much?
Frustration aplenty
I recent­ly won­dered if I was the only one that is super annoyed with my Apple Watch. Then I lis­tened to The Apple Watch Cast, and found an entire episode ded­i­cat­ed to tips and tricks.
In real­i­ty, the episode is ded­i­cat­ed to workarounds for the incon­sis­tent and high­ly sur­pris­ing user expe­ri­ence that is the Apple Watch. And this is a well put togeth­er show by fans of the Apple Watch!
Conclusion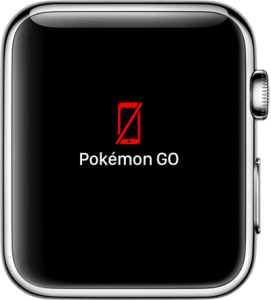 I love watches.
I love technology.
I love my iPhone
I love Apple products.
But sad­ly, I do not love the Apple Watch. And I should Mr Tim Cook, I should!
It almost feels like a dead weight on my wrist.
The only thing pre­vent­ing me from sell­ing the device and buy­ing anoth­er device is that I am unsure of a suit­able alter­na­tive. I have read as much as I can on Android­Wear, Fit­bit, With­ings, Fos­sil etc, but noth­ing leaps out as amazing.
I am giv­ing myself anoth­er 3 months to decide, at the end of which I will either keep or sell the Apple Watch.
At that time, I may give up on Smart­Watch­es alto­geth­er and go back to wear­ing a vin­tage Auto­mat­ic mechan­i­cal watch again.