Who is Bill Bovill?
Bill Bovill is a limited independent and severely part-time blogger.
This Blog forms part of his legacy to his many children.
It will be both a source of information about their father, and possibly the source of some embarrassment for them. Either, either.
It may also contain a series of clues to his identity, each more titillating than the last.
Let us begin.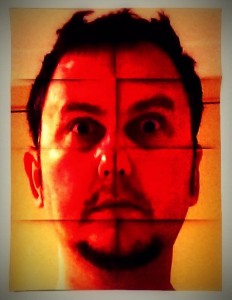 Known as Bovill 'O' Bill to some, Bill Bovill is allegedly the only non-surveyor to know the meaning of the word "theodolite" and is famed for coining the popular parenting technique known as "Get outta there."
A selective mutist by trade, his ability to inspire social awkwardness has often been compared to that of Brian Badonde.
His achievements are many and varied, including burying a pony, temporarily attending a Black and White Ball, getting caught in a rip, and being shaken by the Newcastle Earthquake. A huge fan of Carl Sagan, he spent his childhood dreaming of making a long distance phone call.
A closet non-arachnophobe, he has the unusual ability to identify Funnel Web Spiders. A fan of the sheepish Les Kos­satz, his only regret in life is not taking the opportunity to speak to Jackie O.
His current whereabouts and facial hair status are unknown, but he is rumoured to be working on the musical remake of "Condorman".
Bill Bovill's creative talents can also be found pushing out hit single after hit single on iTunes.
And in answer to the question: Do you like stuff? You can also see some of his random product reviews.