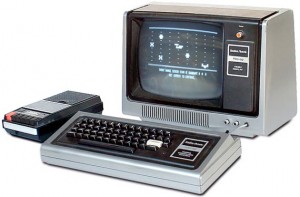 From the age of around 10, I fell in love with computers.
More specif­i­cal­ly, I fell in love with the TRS-80. Which may give some indi­ca­tion of my age, and the length of my love affair with com­put­ers and gadgets.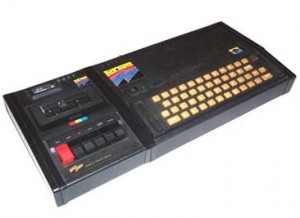 My first "com­put­er" was a Dick Smith Wiz­zard at around 12 years old.
I would fid­dle, and file, change set­tings, and PEEK and POKE, and RUN and CLEAR.
I had the patience of a saint when it came to wait­ing for things to run, and load­ing pro­grams from cassettes.
I then upgrad­ed to an Apple II+ com­pat­i­ble called the Atex 2000. It was awe­some. It looked like an IBM PC with a sep­a­rate key­board, but had the guts of an Apple.
Basi­cal­ly I would change things all the time, slow­ly finess­ing my com­put­er envi­ron­ment to get things just the way I liked them.
Then I got my first IBM Clone with Win­dows 3.1. So many set­tings to fid­dle and adjust. So much time and ener­gy invest­ed in com­put­er exploration.
CGA, EGA, VGA! Things just got bet­ter and bet­ter. So many options!
Win­dows ME, XP, Vista!
And then came the mobile phones. Nokia after Nokia.
Mono­phon­ic ring­tones, poly­phon­ic ring­tones, real tones, true tones!
I moved excit­ed­ly to Win­dows Mobile 2003 devices. ActiveSync and all kinds of new things!
I con­tin­ued to do adjust and explore mov­ing on up to the var­i­ous set­tings on my Palm Treo 750 Smart­phone with its cut­ting edge Win­dows Mobile 6.0.
And then I heard about Widgets.
I could­n't wait to get hold of my Sam­sung Omnia i900 so I could have wid­gets. Wid­gets seemed like the per­fect front screen of a smart­phone. Every­thing at a glance, just the way you want­ed it.
But the Sam­sung Omnia was a very aver­age phone. So was my sub­se­quent HTC Touch Dia­mond. But at least it had a bet­ter look­ing clock.
Wid­gets it seemed, were not all they were cracked up to be.
At this point, every­thing changed. My wife bought an iPhone 3G.
Where had this been all my life? It was so easy to use. You could use your fin­gers. No stu­pid sty­lus to click on the tiny "x" in the cor­ner. Every­thing worked.
So I got myself an iPhone 3GS. Wow.
I got it run­ning pret­ty much per­fect. And every­thing just worked.
Then I got an iPhone 4. Woah! Glass and met­al magic!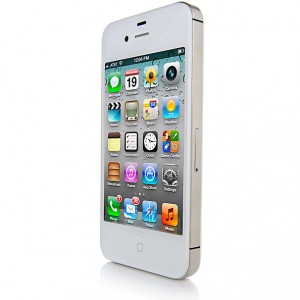 Then an iPhone 4S. Yes. Blue­tooth LE.
I had start­ed stay­ing up late, or wak­ing up ear­ly to hear about the lat­est iOS updates from Steve Jobs. Every release just got bet­ter and bet­ter with more and more cool stuff.
But it was around the time of the update for iOS 5 that I start­ed get­ting itchy feet. I had heard about these "iPhone killers" and I start­ed to read about them. They were inter­est­ing, but not inter­est­ing enough to give up the Apple ecosystem.
But there was this nag­ging feel­ing again: Widgets.
My iPhone was lack­ing wid­gets, and with each iOS release there was spec­u­la­tion of wid­gets. But they nev­er arrived.
With the release of iOS 6 and no wid­gets, I was feel­ing that I was miss­ing out.
I had recent­ly pur­chased an iPhone 5, which was a thing of beau­ty, but the same old front wid­get­less screen just seemed old to me.
Even Andy Ihnatko had moved from iOS to Android.
So I did my research, and final­ly jumped ship.
I want­ed a flag­ship Android phone, but not one of those plas­tic Sam­sung bloat­ed Galaxy things. Yes Sam­sung, I still remem­ber the Omnia.
I gave my iPhone 5 to my wife and I bought a shiny new HTC One (M7).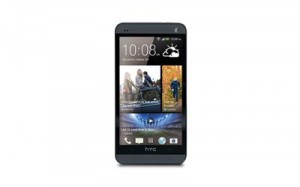 What a love­ly phone the HTC One was. And a love­ly big screen with all that real estate. It felt good in my hands.
I had now entered Free­domville. Pop­u­la­tion: Me and all the oth­er Android users.
None of this being told by Apple what I can and can't do. I can do any­thing I want. I can install any­thing I want.
I start­ed to fid­dle with Wid­gets. Look at these won­der­ful wid­gets. You could even buy and install more wid­gets! I had so many wid­gets I could see the weath­er tem­per­a­ture in four dif­fer­ent font sizes and styles, all at once!
Look at my aquar­i­um back­drop… now look at the light­ning strikes on my mov­ing backdrop!
For a while, it was nice to fid­dle. Even though not every­thing worked exact­ly as expected.
Then I realised my flag­ship Android device did­n't have the lat­est ver­sion of Android. My research had also sug­gest­ed that all the strange issues I was hav­ing would be fixed with the upgrade of my Android oper­at­ing sys­tem to 4.2.2.
Ok. I'll just install the lat­est ver­sion. Wait, what, no update avail­able? I knew it was out there, but why could­n't I get it?
Oh I see, HTC had­n't approved the release of the lat­est ver­sion of Android for the HTC One. That's strange, but I kin­da get it.
Each day I read blogs and spec­u­la­tions about when it would be released until final­ly it was. I hit the but­ton. Hang on, there was still no update available.
Oh, appar­ent­ly Tel­stra (my tel­co car­ri­er) had not approved the release of the lat­est ver­sion of Android for the HTC One. The more I read about it, it seemed like there was just one bloke ded­i­cat­ed to test­ing the upgrades to all the phones, and he was beg­ging for every­one to give him a break.
Mean­while, I was find­ing that some of the excit­ing things I had installed on my free­dom device were not play­ing well togeth­er. It start­ed remind­ing me of the old days of the Wild West of Win­dows com­put­ing. You'd install a funky new screen saver only to find ads pop­ping up unex­pect­ed­ly, or some­thing else stop­ping work­ing. This nev­er hap­pened on my iPhones.
Every day I was solv­ing a new prob­lem or being com­plete­ly lost in the set­tings of my Android oper­at­ing system.
And sad­ly, the wid­gets were no longer mak­ing me hap­py. In fact, they became annoy­ing as none of them did exact­ly what I want­ed. Every­thing was a com­pro­mise. There was too much choice and too many options and noth­ing worked 100% as expected.
And don't even get me start­ed on the lack of decent email apps for any­one who is not pri­mar­i­ly a Gmail user. And yes, I tried just about every sin­gle one (free and paid).
Even the big screen start­ed annoy­ing me, as I could­n't do as much with a sin­gle hand. Damn you stub­by thumbs!
Then it dawned on me. I'm get­ting too old for this sh*t.
A few weeks lat­er I sold my HTC One on eBay and went back to my iPhone 4S.
There was some­thing calm­ing about it. Some­thing nice. It was like being home again.
My iPhone was a nice cozy blanket.
Every­thing just worked as I remem­bered. I did­n't have to fid­dle any settings.
I did­n't miss the wid­gets one lit­tle bit.
Inter­est­ing­ly enough, with the release of iOS 7, just about every­thing I need to know is now sit­ting nice­ly on my screen when I unlock my device.
And there is not an annoy­ing wid­get in sight.