Thanks to the pow­er of Google, I recent­ly stum­bled across a small ref­er­ence to my father in the New­cas­tle Her­ald from 1950.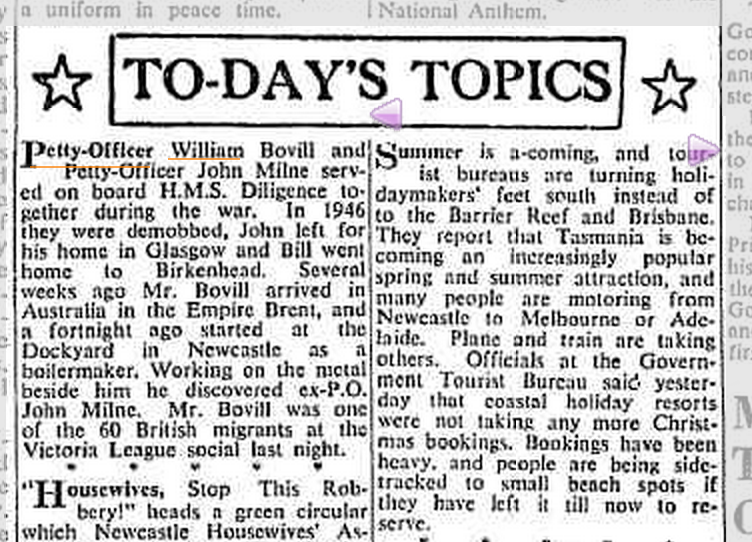 My father passed away when I was eight years old of a heart attack (myocar­dial infarction).
My mem­o­ries of my father are sketchy at best, which always both­ered me, even though I have since learned that this is not an uncom­mon occurrence.
How­ev­er, I remem­ber the day he died quite clear­ly. I would like to save that sto­ry for anoth­er time.
The fun­ny thing is now that I have lit­tle boys of my own, I am going through a renais­sance of think­ing about my Dad.
Born from boil­er­mak­er stock, I mys­te­ri­ous­ly could­n't hang a shelf to save my life. How­ev­er, I am a near genet­ic clone of my father, and my first born son appears to be a clone of me.
And more and more I find myself say­ing things that are straight from the mouth of my father. I even slip into a Pom­mie accent.
As Mr Burns' mon­key once typed: It is the best of times, it is the blurst of times.
Any­way, I miss you Dad.