In the won­der­ful world of "cur­rent affairs" pro­grams on Aus­tralian tele­vi­sion, there is no com­pe­ti­tion when it comes to A Cur­rent Affair vs Today Tonight.
That's because they are not competing.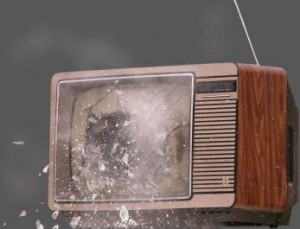 They are exact­ly the same.
And not only are they exact­ly the same as each oth­er – they are exact­ly the same as them­selves, if you com­pare this month to last month.
Both of these shows have a won­der­ful rolling agenda.
Pick a week, any week, and I defy you to not find one of the fol­low­ing scenarios:
1. Speed Cameras
2. An evil Land­lord, or an evil Tenant
3. Gro­ceries – where are the best deals?
4. Peo­ple who win lots of competitions
5. Why it's nev­er been a bet­ter time to buy a big TV (includ­ing rec­om­men­da­tions by unbi­ased experts such as Ger­ry Harvey)
6. Bad par­ents, or bad kids
7. The real secret behind weight loss
So when choos­ing which cur­rent affairs you wish to sub­scribe to, the choice comes down to this:
Tra­cy Grimshaw or Matt White?
It's just like Coke vs Pep­si, only with both leav­ing a bad taste in your mouth.
What time is the 7PM Project on again… nah, for­get it.