Being a teenage New­cas­tle boy on TAFE hol­i­days meant that on 28 Decem­ber 1989, at 10:27 am, I was in bed, fast asleep. But not for very much longer…
It was around that moment that I awoke, with the full inten­tion of telling my broth­er-in-law that "yes, yes, I'm get­ting up" – as I assumed it was him shak­ing my bed so that I could help him chop fire­wood, paint a fence or build a retain­ing wall.
Imag­ine my sur­prise when I awoke to find no-one there, just the house being shak­en about by some unknown force. Things were falling off shelves, draw­ers were open­ing, and the walls looked strange­ly rubbery.
I ran out the front door, and was con­front­ed with the site of every­one else in the street also exit­ing with much haste into their front yards.
"There's been an explo­sion in one of the mines" incor­rect­ly yelled out a neigh­bour. It's amaz­ing how peo­ple can quick­ly give defin­i­tive con­clu­sions based on a total absence of facts.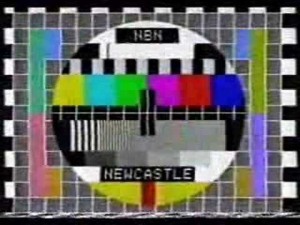 At that point it seemed like things had set­tled down slight­ly, so I walked back in and picked up the phone to call my sis­ter. No dial tone. Just a thou­sand oth­er voic­es crack­ling "Hel­lo… hel­lo?" repeat­ed­ly into the earpiece.
As the day went on, sto­ries from oth­er fam­i­ly mem­bers came rolling in. My moth­er had been dri­ving through Eler­more Vale and pulled over when she saw a lady come scream­ing out of her house, arms flail­ing. My broth­er was show­er­ing and thought his kids had done some­thing naughty with explo­sives to cause the house to start to col­lapse in on itself. My broth­er-in-law was a bus dri­ver on strike action, but end­ed up fer­ry­ing pas­sen­gers out of the city all day – he recalls dri­ving his bus over a bridge in Car­ring­ton, which col­lapsed a short time later.
Nev­er let­ting the facts get in the way of a good sto­ry – a promi­nent Syd­ney news­pa­per had report­ed that the "death toll" had been around 100.
We all quiv­ered with ner­vous excite­ment when we heard that the army had marched into the city and that loot­ers would be "shot on sight".
Sev­er­al evenings lat­er I was mind­ing my 8 year old nephew and we were sit­ting qui­et­ly in the lounge­room when the back door made a "Vroom" sound and the house gave a minor shake. My nephew and I looked at each oth­er with the kind of fear you would expect if the Blair Witch had knocked on your door. In fact, when I think back to that "after­shock" moment, the scene has that same kind of eerie 8mm film feel to it.
In the weeks that fol­lowed, the great insur­ance hoo-hah began. Peo­ple were brag­ging about win­ning the "earth­quake lot­tery" by putting in exor­bi­tant dam­ages claims and pock­et­ing the excess cash. A rock con­cert was put on in aid of those who were under­in­sured, con­se­quent­ly caus­ing Today Tonight / A Cur­rent Affair view­ers every­where to com­plain that those who did the right thing by hav­ing insur­ance were some­how being gypped by those who were not insured.
Just like some­thing out of a Simp­sons episode, peo­ple start­ed sell­ing t‑shirts with such taste­ful say­ings as "5.5 and still alive".
Obvi­ous­ly for friends and fam­i­ly of the 13 vic­tims, this day will not be remem­bered in quite the same way as it was for many of us.
A cou­ple of years lat­er I found myself on the "earth­quake sim­u­la­tor" at Ques­ta­con in Can­ber­ra, in some kind of attempt to relive the sur­re­al feel­ing of wak­ing up dur­ing an earth­quake in Aus­tralia of all places. The sim­u­la­tor wasn't bad actu­al­ly – brought on a Goose­bump or two.
And yes, expe­ri­enc­ing the New­cas­tle Earth­quake in all its glo­ry takes some of the sting out of miss­ing the Pasha Bulk­er.
Check out the fol­low­ing video… it con­tains at least one of my fam­i­ly mem­bers, and a very stunned union official…