Last week­end a good friend of mine, that I hadn't seen in ears and ears (but I still nose him), came to Can­ber­ra. So a cou­ple of us decid­ed to show him a good time by doing a club crawl which start­ed at Knights­bridge and fol­lowed up with Lot 33, B‑Bar, Moose­heads, Meche and Acad­e­my (well almost.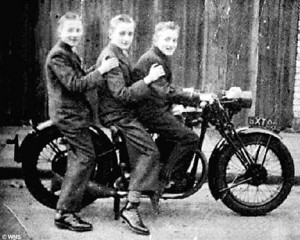 Through­out the night I kept hav­ing this nag­ging feel­ing that every place was the same, but dif­fer­ent. But I couldn't fig­ure out what that meant. Was every club the same but the peo­ple dif­fer­ent? Was I the same but every­one else dif­fer­ent? Were the peo­ple the same but their choice of poi­sons different?
In the end I decid­ed that every­thing was the same, just a dif­fer­ent date on the cal­en­dar, and maybe I drank too much.