In my hum­ble yet learned opin­ion the most ridicu­lous ad on TV at the moment is the mois­tur­is­ing cream that helps fight "The Sev­en Signs of Ageing".
This doesn't just prey on, but ful­ly extends any fears you have of the entire­ly nat­ur­al process of get­ting older.
Don't think that just because you have a cou­ple of wrin­kles that you're off the hook – there's anoth­er 6 signs of age­ing there for every­one to gasp at! And these are only skin relat­ed – they haven't even touched on grey hair (that's for a dif­fer­ent market).
Fur­ther inves­ti­ga­tion into this amaz­ing prod­uct reveals that it con­tains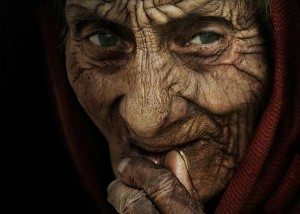 'more pow­er with 7 vit­a­mins and min­er­als', one for each sign of age­ing – wow!
Quick Grand­ma, rub this on your face or every­one is gonna know you're 92 years old!
I say wear your age­ing like a badge of hon­our. It's been a long road and I am amazed that any­one who has ever spo­ken to a teenag­er, would want to look like one.
Hav­ing said that, I did once have a momen­tary lapse of rea­son and pur­chased some­thing called 'Night Res­cue for Men' mois­tur­is­ing cream.
How­ev­er, once log­ic and rea­son returned, I went back to good old Sorbolene.