Just like Heav­en clos­ing its gates all those years ago, the cur­tains are com­ing down one last time for anoth­er Can­ber­ra icon: The Cen­ter Cinema.
My fond­est mem­o­ry of Cen­ter Cin­e­ma was view­ing the film 'Das Boot' set in a WWII Ger­man U‑boat, with the direc­tors cut being 4 hours long, extreme­ly claus­tro­pho­bic, and end­ing with every­one being killed 5 min­utes after sail­ing tri­umphant­ly back to the har­bour. Not that it was a neg­a­tive expe­ri­ence at all, because it was a seri­ous­ly awe­some movie.
Anoth­er high­light was the movie 'Fast, Cheap and Out of Con­trol' – a strange doc­u­men­tary about an elder­ly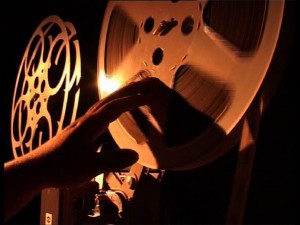 top­i­ary gar­den­er, a retired lion tamer, a man fas­ci­nat­ed by mole rats, and a cut­ting-edge robot­ics design­er. Where else, apart from Elec­tric Shad­ows, could you see such an off-beat range of films?
Let's hope the dis­co themed nite club that's replac­ing the Cen­ter Cin­e­ma can fill the gap that will be sad­ly left.