OK, so this is at the top of the list of "first world problems", and for that, I apologise.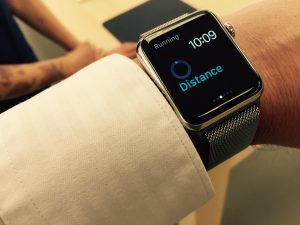 But my Apple Watch is the most frustrating, annoying and almost useless device I have ever spent money on.
My overall comment would have to be: The Apple Watch does not do anything well.
Even as a timepiece, either I find myself not able to tell the time because it does not light up when I move my wrist, or it's stuck on some app or screen where I cannot see the time.
The Apps
And don't get me started on apps. I have not found a single App that is even slightly useful (except maybe Pokemon Go, but that seems to be extremely buggy right now).
I am stunned that there are quite a few News apps such as New York Times, BBC and CNN, but not of them will show you more than once sentence. This is clearly by design, as there cannot be a technical limitation to displaying a few paragraphs of text. Why is this so? I would love to be able to scroll through a news article on my Apple Watch. I would even tolerate an ad at the bottom of the article.
The Timer
The most useful thing I have found on the Apple Watch is asking Siri to set a timer. This is great for cooking steaks on the BBQ, reminding myself to get clothes out of the dryer etc. But surely there is something more?
Activity Tracking
The second most useful is the activity tracking. But for me personally I am unconvinced of it's usefulness, since I almost always have my phone with me.
The heart rate monitor is ok, if not a little inconsistent. But in WatchOS 3 they have moved the app into one of those hard to click areas, and I find myself not wanting to use it. I guess it's good that it's recording all the data into the Health App?
The Watch Faces
This is one area that I am stunned that there is no third-party market. We can buy all kinds of emoji's and stickers, but not watch faces? I would purchase an Omega, Rolex or Storm Trooper watch face if one became available. This would be an attractive addition to the Apple Watch.
Instead, you are limited to a range of faces that look amazing during a WWDC demo, but are actually quite impractical in real life.
The only watch face I actually like is Photo Album. And, I have to say, the live photos animations are a nice touch.
Notifications
One of the seemingly most useful features is notifications. But yet again, reality is a different thing…
The time when I need notifications the most is when I have my hands full.  However, if I miss the notification by just a moment in time, they are relegated to a red dot.  My hands are still full, and all I have is a dot.  Could I not shake my wrist to replay the notification?  This would be so handy when holding a baby, sitting in a meeting, or even driving a car.
Interestingly enough, I have noticed that people give you the "am I holding you up?" look if you glance at your watch to read a notification.  There is still often a social misconception that you are checking the time when you look at your smart watch.  Though this is not specifically an Apple Watch issue…
WatchOS 3
Many have raved about WatchOS 3 being so much better. Really? I find it just as slow. Sure the spinning icon is different, but unless the app is cached, it is just as sloooow. I feel as though this is more smoke and mirrors than an actual improvement in performance.
Many have also raved about the better UI experience. I find myself unable to find anything quickly or figure out what the buttons actually do now. I thought the glances were one of the better aspects of the Apple Watch, and so did my kids.
It saddens me to think that it may be because my watch is a Series 1 that it performs so badly, and that an upgrade will fix my issues. Built in obsolescence much?
Frustration aplenty
I recently wondered if I was the only one that is super annoyed with my Apple Watch. Then I listened to The Apple Watch Cast, and found an entire episode dedicated to tips and tricks.
In reality, the episode is dedicated to workarounds for the inconsistent and highly surprising user experience that is the Apple Watch. And this is a well put together show by fans of the Apple Watch!
Conclusion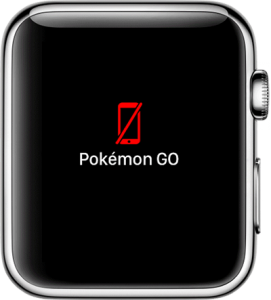 I love watches.
I love technology.
I love my iPhone
I love Apple products.
But sadly, I do not love the Apple Watch. And I should Mr Tim Cook, I should!
It almost feels like a dead weight on my wrist.
The only thing preventing me from selling the device and buying another device is that I am unsure of a suitable alternative. I have read as much as I can on AndroidWear, Fitbit, Withings, Fossil etc, but nothing leaps out as amazing.
I am giving myself another 3 months to decide, at the end of which I will either keep or sell the Apple Watch.
At that time, I may give up on SmartWatches altogether and go back to wearing a vintage Automatic mechanical watch again.